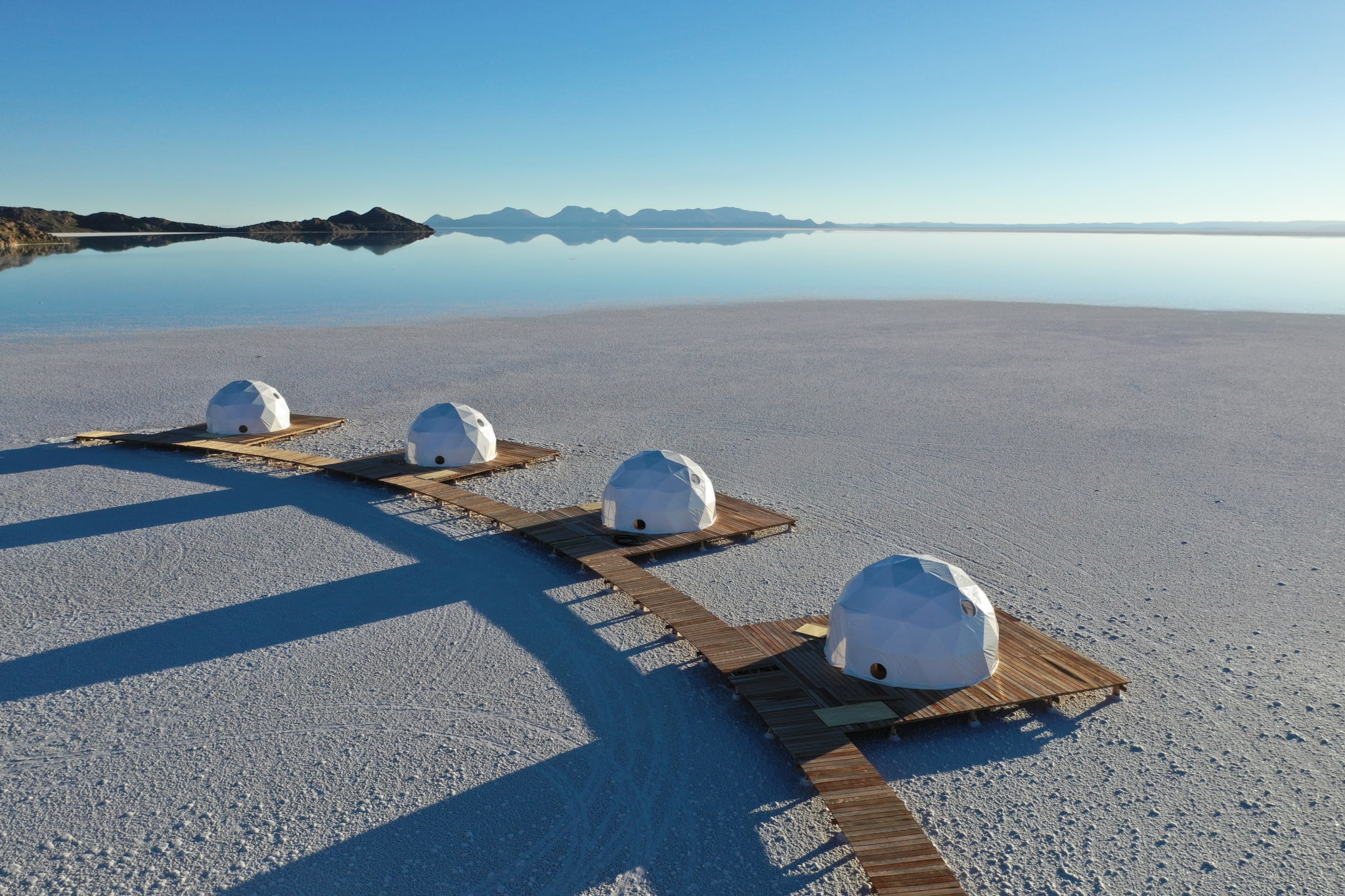 On the immense salt flats of Bolivia, set on a wooden platform at 3660m high, Kachi Lodge turns a stay on the altiplano into the most luxurious adventure, one where comfort and designed interiors meet the great outdoors.
At Kachi Lodge, the visionary mind-set of its founders – Amazing Escapes - pushes the boundaries of sustainable travels further: cutting edge green infrastructures, commitment to local culture and communities are a daily reality.
It was unthinkable to develop this project without the participation of the Jirira community, and from the beginning they were integrated into the operations.
Kachi Lodge made friends with the community of Jirira in 2015 when they chose the community's territory to set up a temporary camp for one of their expeditions. It was unthinkable to develop Kachi Lodge without their participation and from the beginning, they were integrated into the operations. Today, some of them hold positions essential to the functioning of Kachi Lodge.
For the construction and operation, Kachi Lodge focuses on Bolivian companies and buys as much as possible locally.
They hire local guides and drivers whom they train with the help of professionals with years of experience in tourism in order to meet the expectations of high-end customers.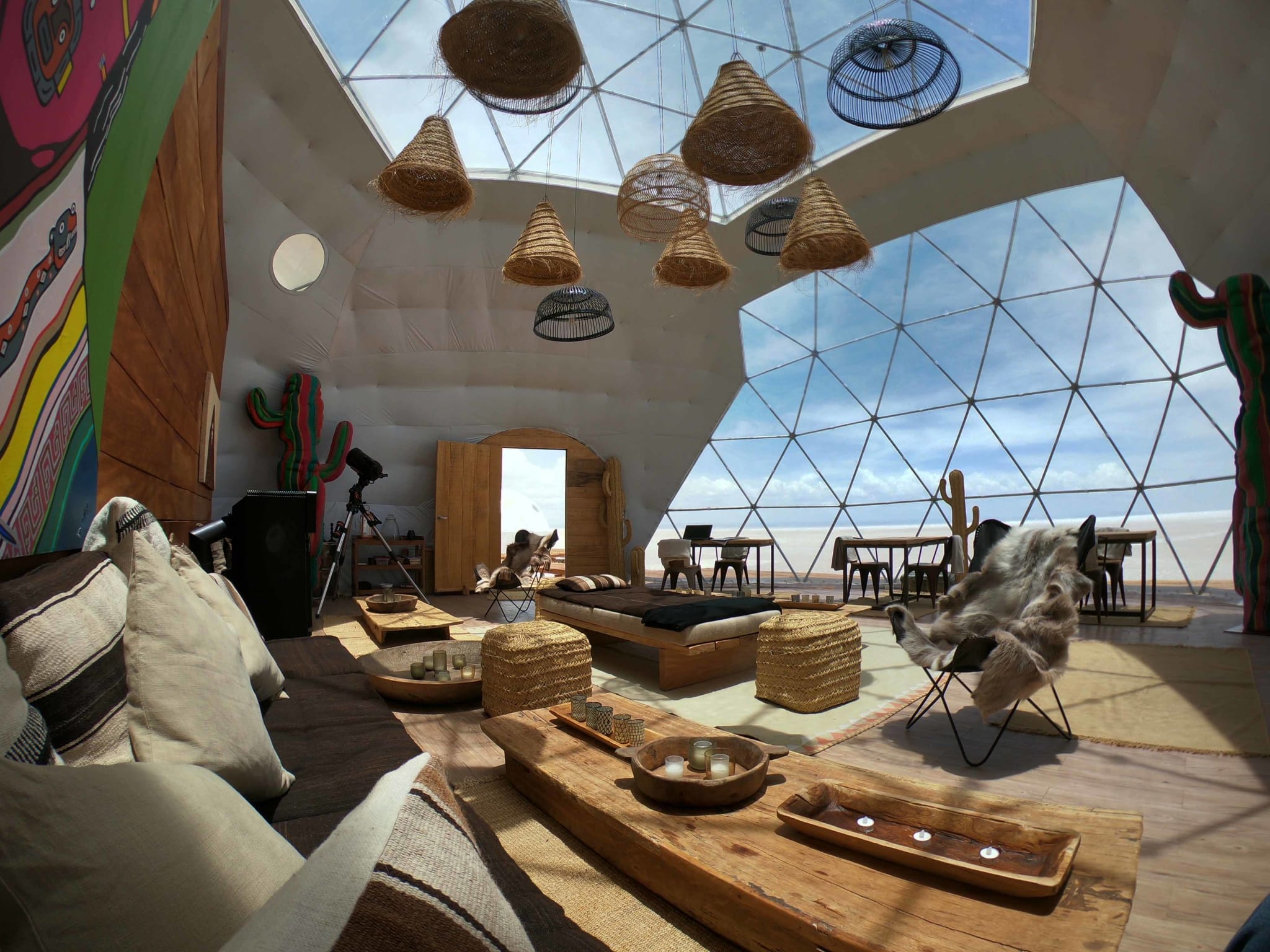 Kachi Lodge is aiming at being a model of sustainable tourism development thanks to its environmental approach and its interaction with local communities, through joint development projects, training in tourism-related jobs and exchanges between Kachi Lodge hosts and community members.
ENVIRONMENTAL PRESERVATION
Kachi Lodge invests in cutting-edge technologies in both water and energy management systems.
No anchoring or drilling was done in the salt crust.
The entire lodge is designed to operate on solar energy. The panels are being installed and are already heating the entire water supply. Studies are underway to complete the energy supply with a wind turbine. Their water system already prevents any discharge of wastewater into the environment and ultimately minimizes water consumption.
In each room, an incineration toilet instantly burns all organic matter, leaving only a small ash residue after a few days of use, so there is no black water to discharge or treat.
Waste management is a priority for Kachi Lodge. It is done first of all upstream, by organizing as much as possible the packaging of supplies in recyclable packaging and by putting pressure on our suppliers to do the same.
Kachi Lodge aims at a 0% plastic policy.
Kachi Lodge highlights Bolivian cultural heritage, for example through collaboration with Nativa restaurant, who mostly works with Bolivian producers, or by exhibiting the work of Gaston Ugalde, the most famous contemporary Bolivian artist. This cultural heritage is also discovered through activities offered by Kachi Lodge in collaboration with the local community.