Each Hacienda has conservation programs running throughout the year and innovative itineraries to raise the clients' consciousness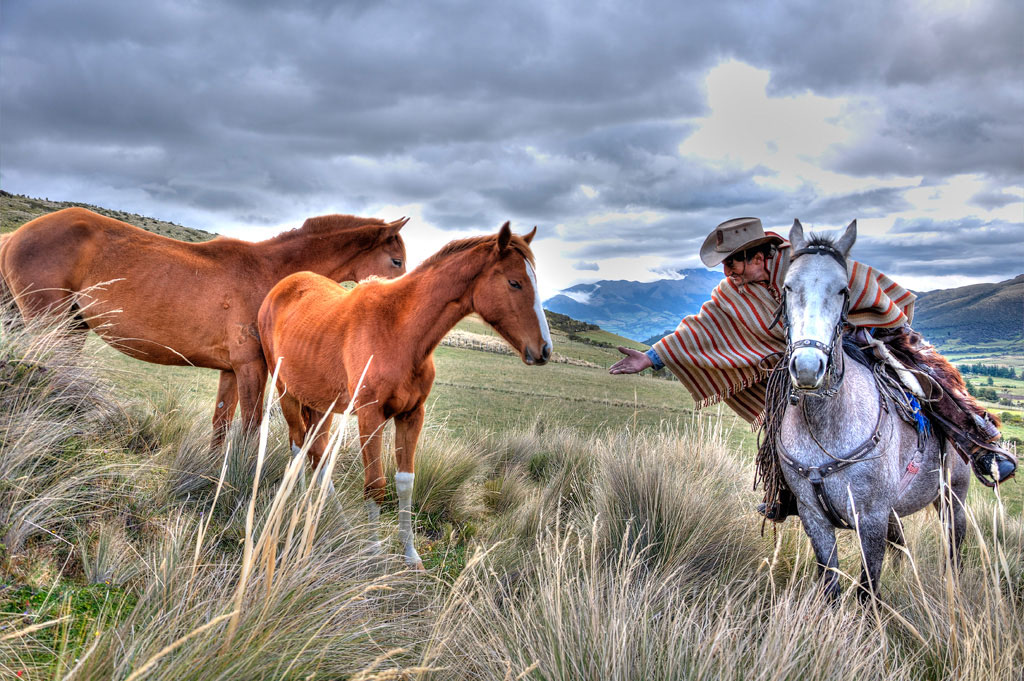 ENVIRONMENTAL CONSERVATION PROJECTS
Tierra del Volcán together with non-profit organisations such as Fundacion Paramo and The Nature Conservancy works actively to protect the ecosystem, monitor and control the area to prevent hunting and indiscriminate fishing, run reforestation projects and train local inhabitants on environmental preservation.
Tierra de Volcán is committed to supporting and revaluing the Chagra communities as a fundamental heritage of this region and promoting cultural manifestations that perpetuate the ancestral traditions of these people.
Tierra del Volcan also supports local schools by improving facilities and accessibility to technology.
Lastly, they work to educate the local communities on waste management, conservation, and the dangers of living near an active volcano.
ECOTOURISM MANAGEMENT PRACTICES
Green construction, waste management, water saving, low-consumption lighting systems are some of the ecotourism practices carried out at Tierra del Volcan.