A 100% sustainable camp in one of the world's most breathtaking natural landscapes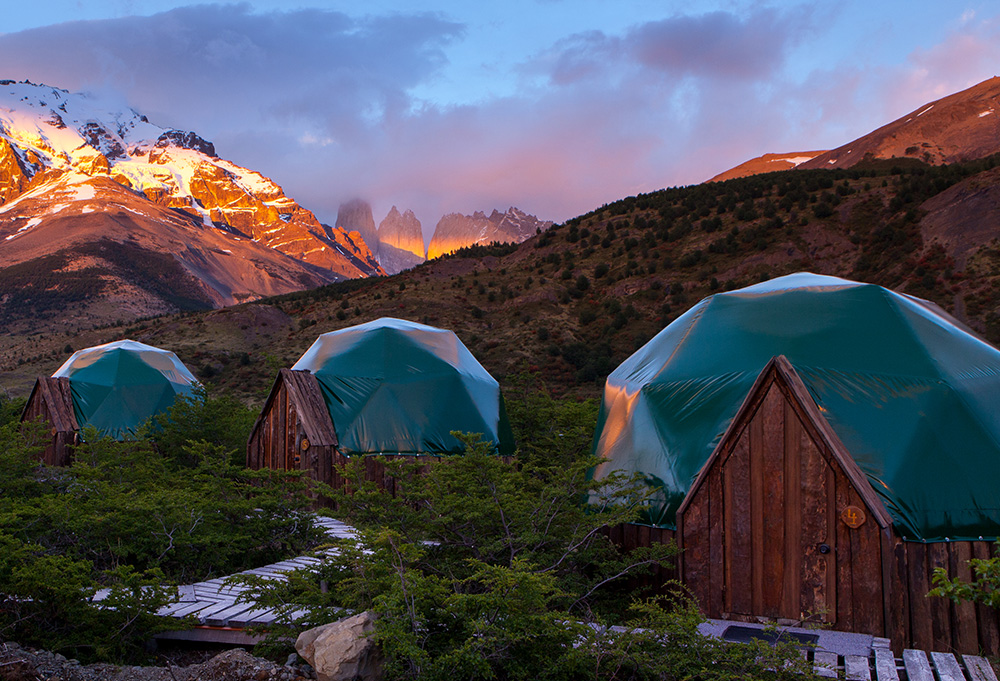 EcoCamp has gained an award-winning reputation for its eco-friendly policies, innovative use of green technology and being a leader in environmentally responsible travel.
EcoCamp makes a concerted effort to benefit our local community in as many ways as we can, including practicing "localism" in our buying and hiring practices, and partnering with local organizations dedicated to cultural and environmental preservation in Torres del Paine.
Patagonia has a rich cultural history that is often overshadowed by its natural marvels. At EcoCamp, we aim to educate guests about Patagonia's original inhabitants, nomadic tribes such as the Kaweskars and Yaghans, as well as the baqueano culture and the history of sheep farming in the region.