TAMBOPATA NATIONAL RESERVE - PERU
The Ese Eja Native Community of Infierno is deeply involved in Rainforest Expeditions' efforts. In fact, the Ese Eja co-own and receive 75% of the profits from Rainforest Expeditions' Posada Amazonas lodge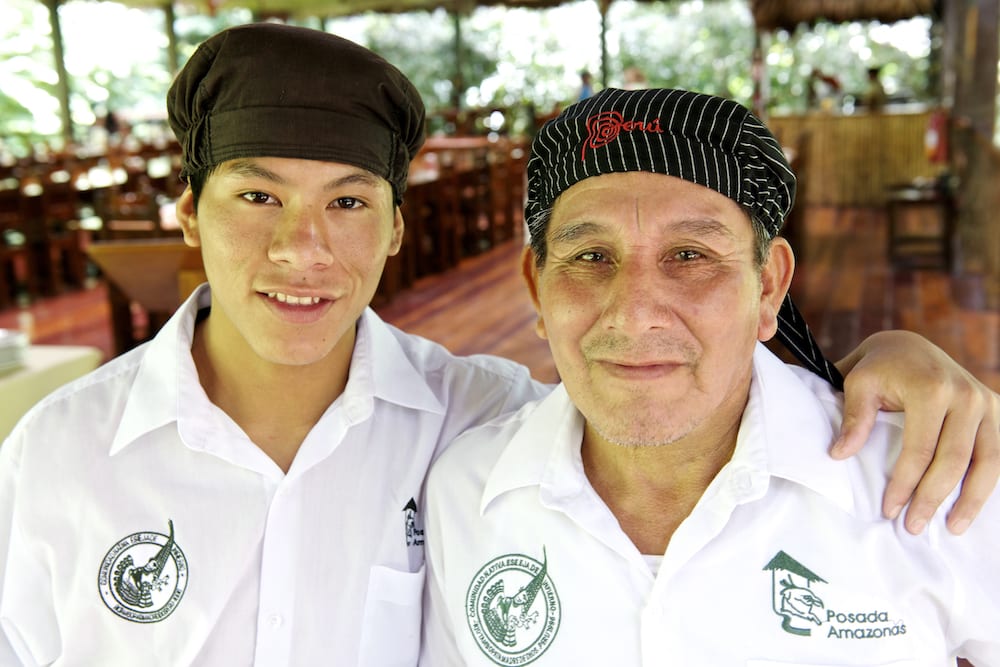 In 1996, Rainforest Expeditions signed a 20-year agreement with the Ese Eja Community of Infierno. At that time, the community supported itself with subsistence jungle fishing and farming. They saw more tourists starting to travel up the river, and wanted to get involved themselves.
Rainforest Expeditions was looking for a second lodge to accommodate their visitors, so a collaboration with the nearby Ese Eja Community seemed like a perfect match.
The community provided the pristine forest land (on their highly protected communal reserve), along with knowledge about local ecology and culture. Rainforest Expeditions brought the tourism management experience, financial capital, and marketing know-how. Together, they created Posada Amazonas lodge.

https://www.perunature.com/amazon_lodge/posada-amazonas/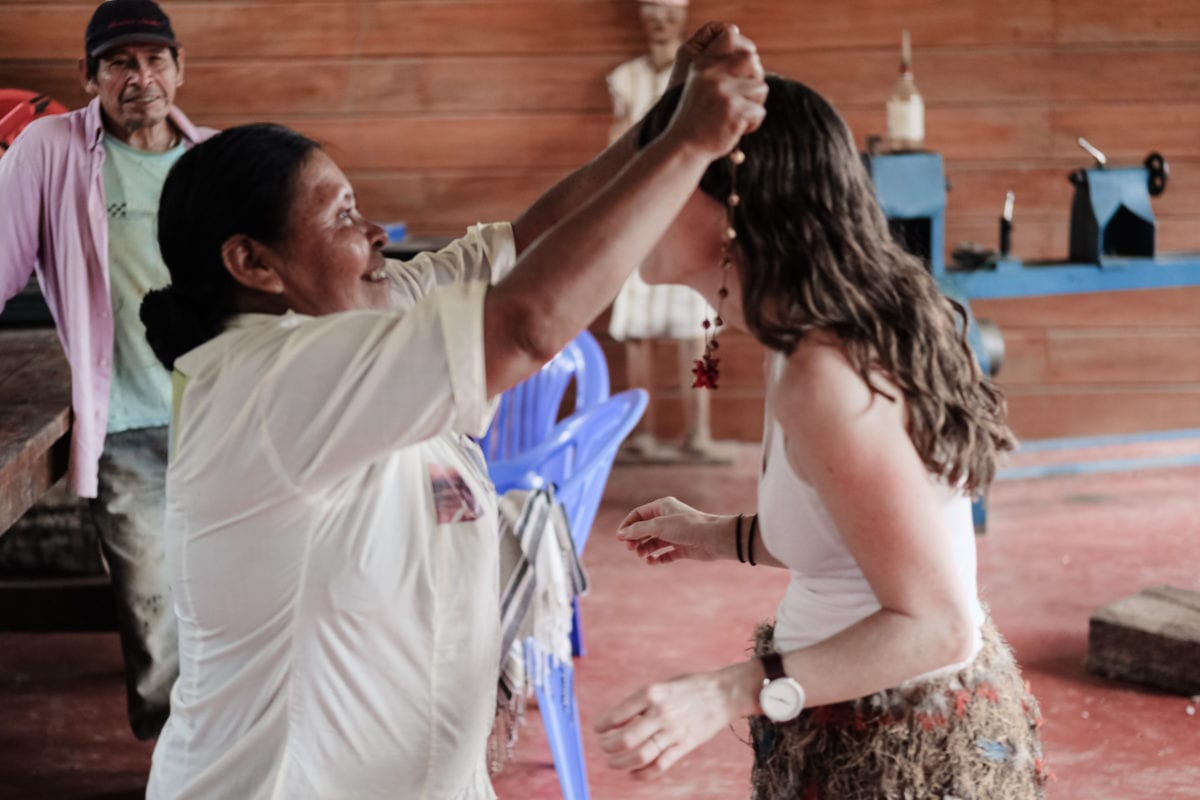 The Macaw Project is an ongoing research project on the macaws of Peru. It is is a long-term multidisciplinary study of natural history, conservation and management of large macaws and parrots.
The project has always been headquartered at Tambopata Research Center (owned by Rainforest Expeditions).
Rainforest Expeditions has supported the macaw project since its foundation with complimentary food and lodging for researchers, with logistical support and with funds for researcher salaries. They have also hosted a variety of researchers over the years, on an ad-hoc basis.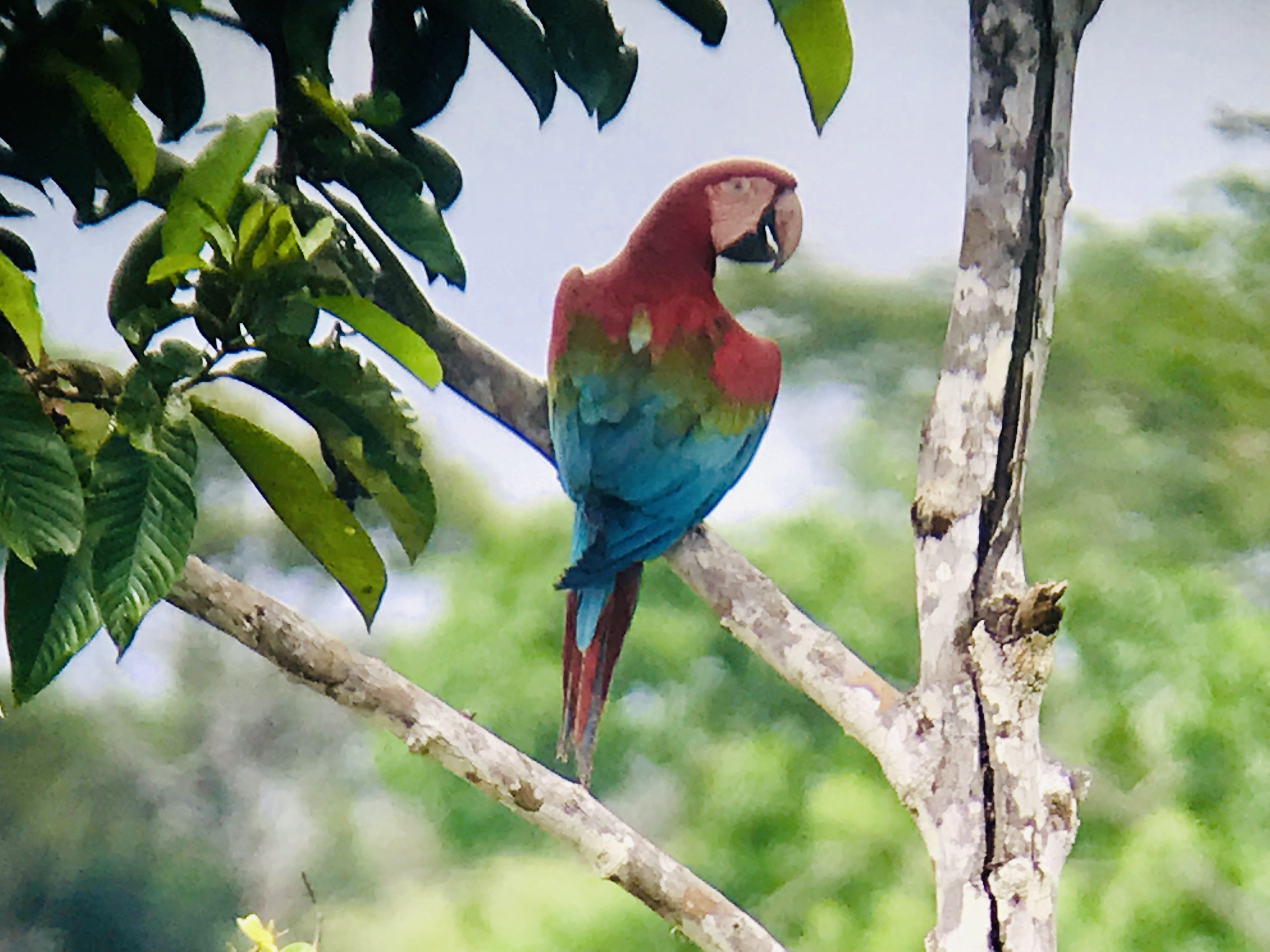 Wired Amazon is an encouraging initiative that collects offbeat science projects designed and implemented by Rainforest Expeditions, whose main objective is to make a positive impact on tourists experience who come to the Amazon rainforest of Tambopata.
Betting on today's technology, Wired Amazon raises awareness and spread the importance of the Amazonian tropical forest and the urgency of its conservation and preservation with the help of citizen scientist from all over the world.
FIND OUT MORE ABOUT RAINFOREST EXPEDITIONS' SUSTAINABILITY EFFORTS